A town local to us has a Victorian Christmas Fayre every year. At the same time as this, the Church in the town holds a Christmas Tree festival.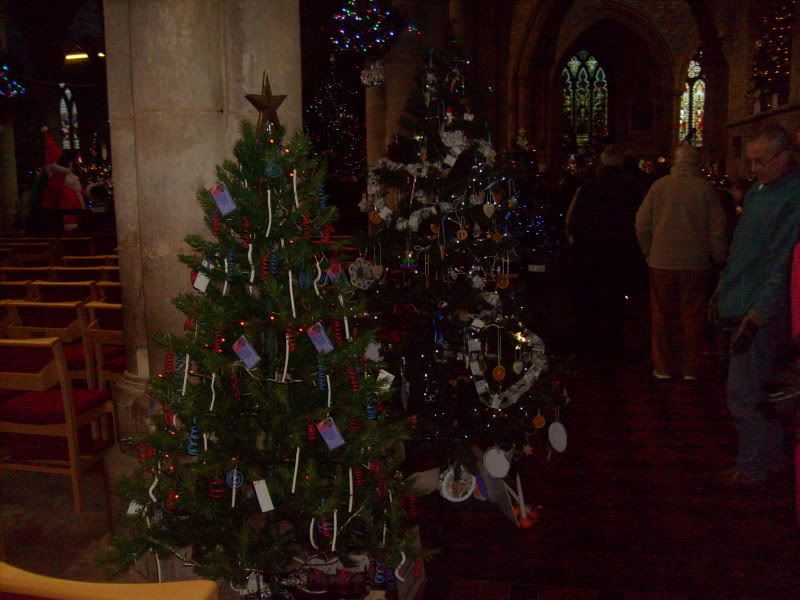 Sorry for the low light levels, hope you get the idea.
The Church is a good venue with plenty of room and its very well organised.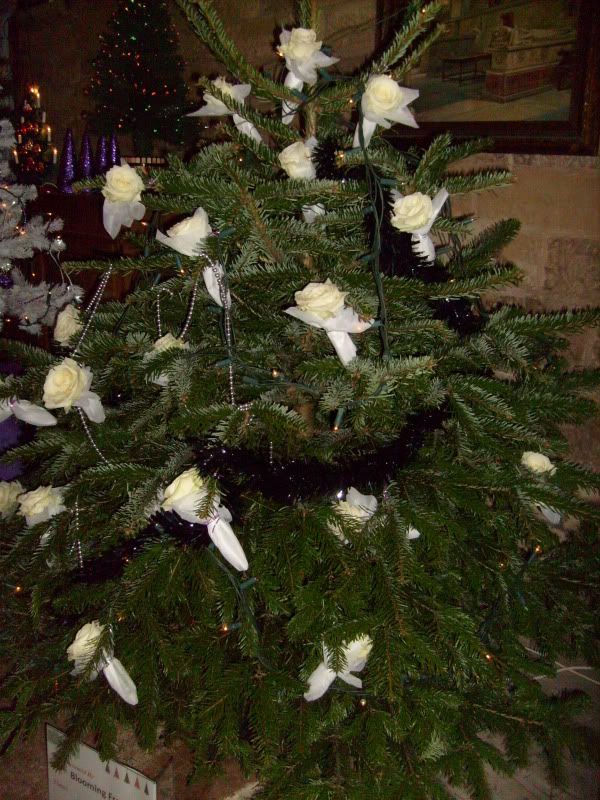 This one is simple and sophisticated, a florist at work, of course.
Knitted Policemen
Chinese Christmas Tree. I've no idea whether this is correct but that is the theme.